QIEM CRM Solutions Consulting Services Goldmine SalesLogix Microsoft Salesforce CRM
---
80% SAVED CALL TIME. NO WONDER THEY DELIVER FAST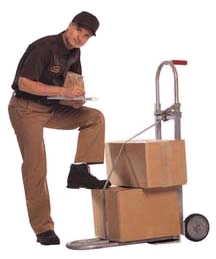 You can never go wrong with brown, the role model of excellent customer support. Every day, customers around the world rely on UPS to ship nearly 13.6 million packages and documents. Each package passes through the UPS network, which has been carefully engineered to provide speed, reliability, and efficiency.
UPS call centers in North America that service top clientele are clients of QIEM.
The reason they contacted us was their desire to automate the follow-up processes. They already had a CRM system up and running but it did not provide the results they needed.
Upon QIEM recommendation, UPS centers went through a Design Audit and 7-step Method. Benchmarking what needed to be done made all the difference. QIEM carefully redesigned their software interface: the number of screens needed was cut from 12 to 2. This streamlined the process and resulted in substantial timesavings. Average time for each phone call was reduced from 15 to 3 minutes, which saved 12 minutes per call providing 80% savings. Increased call volume was handled without requiring more people. You can imagine how productive these call centers became.
As a special customer, you expect more from the companies you do business with: more service options, more personalized treatment. These goals aren't new. The strategies and tools for realizing them, however, are new.
Customers are changing. CRM, the "science" of managing customer relationships, is changing also. New ideas, innovative practices and next-generation technologies from QIEM are helping UPS deliver better customer service, reduce costs, improve operating margins, increase revenue and build competitive advantage.
Proven results within one division, resulted in many more UPS divisions doing the same. No wonder UPS feels loved by their customers now!
QIEM has the ability and expertise to automate your business as well.
Call 1 800 611 4343 to find out how QIEM can improve your customer service.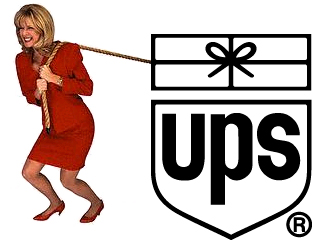 QIEM CRM consultants provide services related to customer relationship management for medium and large business success. We provide technology and business audits, reinstall software properly, and follow up with CRM software training & support. Once we've identified the right CRM solution for your company, we can present the right solution for your medium or large business use. Discover CRM solutions that will help your company optimize your contact and sales management tasks, to make your sales reps and customer service team more effective. CRM software such as the much admired Goldmine CRM solution is a great mid-market to enterprise CRM solution.Microsoft CRM and Salesforce CRM solutions are worth taking a look at. Let us help you choose the CRM software solution that will work best for your company and application. Qiem is the right advisor for successful CRM solutions.