CRM Software Upgrades Sales Salesforce Productivity
Sales
Chris, sales rep…
TeleMagic Sales: managing, forecasting, and reporting throughout the sales cycle. Chris used to spend a lot of time talking to the folks back at the office to make sure she was on the top of her customers' business. She called accounting and customer support to see if there were any outstanding balances of issues. She checked in with marketing to get new leads and update old ones.
Since her company implemented TeleMagic, however, Chris's amazed at how much more productive she is. Her new "assistant" helps Chris:
Add and update contact and account information;
Track opportunities in the pipeline;
Schedule appointments and activities;
Automate sales processes;
Access a product and service reference library;
Stay on top of competitive information; and
Automatically schedule literature to be sent.
Chris can even go to the Internet and get the latest news on her accounts, contacts, and opportunities – without ever leaving TeleMagic. All in real time, all within the application.
You, Chris's boss…
As Chris's boss, you get the satisfaction of knowing that Chris can spend more time with her customers and better serve their needs. Chris's customers appreciate her attention and return the thanks by buying from her again and again. And you can:
Manage your pipeline;
Automatically distribute leads;
Re-align sales territories; and
Forecast and report sales.
[ back ]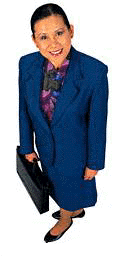 Call QIEM for Telemagic Support and for important upgrades on your Telemagic software installation.
Goldmine CRM
Optimize your salesforce productivity with Goldmine Software. Maximize your sales administration and preparation time, improve customer relationship management, and streamline sales processes with a product suite that delivers more power than you can imagine. Here is a product suite designed to help salespeople sell. Goldmine provides complete profiles of customers and enabling fast collaboration to achieve better customer service and capitalize on sales opportunities before they disappear. Keep a better history of customer interaction, correspondence, and progress and see your customers looking to you as their trusted advisor. Success today is all about access to timely information and Goldmine CRM Software offers a mobile web-based salesforce automation solution that empowers your sales team with drilldown analysis. See much improved performance from a CRM application from one of the premier software developers, and utilize expert crm consulting services from Qiem to to install or upgrade. If you're unsure about choosing CRM software, Qiem offers a design audit which assesses your CRM needs to identify the right CRM product for your organization.