Telemagic CRM Software Training Support Sales Forecasting Sales Campaigns
rencontres cinéma salon de provence his response Marketing
her explanation other TeleMagic Marketing: managing, tracking, and measuring targeted marketing campaigns. Target your most profitable prospects and customize a campaign they're sure to consider. Now, automate campaign activities so you won't forget a thing. Then measure responses and analyze ROI to see how your marketing campaigns are working.
vendita segnali opzioni binarie Faith, marketing rep…
read what he said Sales needs more leads and it's up to Faith to get them. She used to rely on catalogs and lists – a true "paper and pencil" approach. But with TeleMagic, Faith can create a personalized campaign that generates more – and more serious – opportunities for the sales team. She can also:
Mine data to pinpoint the most profitable audience;
Automate campaign activities;
Coordinate routine tasks; and
Manage the overall campaign.
redirected here You, Faith's boss…
https://restaurantmartinwishart.co.uk/atom/1822 When you run costly marketing campaigns, you want to know whether or not they're working. You also need to know that the payoff is to your company. With TeleMagic, tracking and measuring your marketing activities shows your company that success is more than just "pretty pictures". You can:
Analyze campaign resources and revenues;
Manage campaign budgets; and
Report on campaign effectiveness.
sites de rencontres marocains gratuits [ back ]
useful reference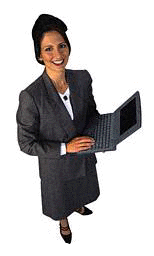 Call QIEM for Telemagic Support and for important upgrades on your Telemagic software installation.
Goldmine CRM
Optimize your salesforce productivity with Goldmine Software. Maximize your sales administration and preparation time, improve customer relationship management, and streamline sales processes with a product suite that delivers more power than you can imagine. Here is a product suite designed to help salespeople sell. Goldmine provides complete profiles of customers and enabling fast collaboration to achieve better customer service and capitalize on sales opportunities before they disappear. Keep a better history of customer interaction, correspondence, and progress and see your customers looking to you as their trusted advisor. Success today is all about access to timely information and Goldmine CRM Software offers a mobile web-based salesforce automation solution that empowers your sales team with drilldown analysis. See much improved performance from a CRM application from one of the premier software developers, and utilize expert crm consulting services from Qiem to to install or upgrade. If you're unsure about choosing CRM software, Qiem offers a design audit which assesses your CRM needs to identify the right CRM product for your organization.