Telemagic for Managers Customer Relationship Management Software Telemagic Review
Management
Hillary, the manager…
Hillary has to make her numbers. Doing it just by herself is not an option. Teamwork and organized productivity gives her what she needs to succeed. Measuring performance and setting the bar is required. You know how to do it too.
Does this situation look familiar: your people want help and coaching, upper management demands reports, the sales rep looks to you for direction to close that big new sale? Marketing generates leads and requires them to be distributed and followed up. Customer service tries to sell additional products and services. You feel the squeeze. Everyone draws your time and expertise.
TeleMagic lets Hillary prioritize her time to focus on the most important issues.
Hillary actively manages her people's activities;
You coordinate inter person and departmental initiatives;
Doing more with lower budgets through leveraging a complete customer solution;
Activity reporting gives you the peace of mind and self-confidence;
Integration into your financial system empowers everyone with everything to speak with one voice.
Hillary feels secure with the future today. With TeleMagic behind you, you're only limited by your imagination.
You, Hillary's boss…
Unleashing TeleMagic's power gives you the control you deserve. At last an intuitive, easy to use tool everyone can agree on. Affordable, reliable and expandable, TeleMagic provides unsurpassed value for everyone in your organization saving you endless late nights and extra hours of work. Finally enjoy the results you envisioned.
Manage your people. Manage your accounts. Manage your activities and opportunities.
[ back ]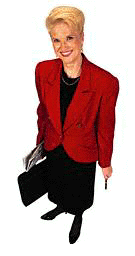 Call QIEM for Telemagic Support and for important upgrades on your Telemagic software installation.
Goldmine CRM
Optimize your salesforce productivity with Goldmine Software. Maximize your sales administration and preparation time, improve customer relationship management, and streamline sales processes with a product suite that delivers more power than you can imagine. Here is a product suite designed to help salespeople sell. Goldmine provides complete profiles of customers and enabling fast collaboration to achieve better customer service and capitalize on sales opportunities before they disappear. Keep a better history of customer interaction, correspondence, and progress and see your customers looking to you as their trusted advisor. Success today is all about access to timely information and Goldmine CRM Software offers a mobile web-based salesforce automation solution that empowers your sales team with drilldown analysis. See much improved performance from a CRM application from one of the premier software developers, and utilize expert crm consulting services from Qiem to to install or upgrade. If you're unsure about choosing CRM software, Qiem offers a design audit which assesses your CRM needs to identify the right CRM product for your organization.