Support and Training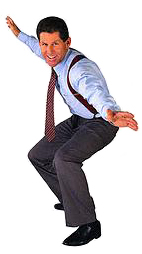 Support & Training gets you up and running quickly…

Since you deserve more than great products, we have incorporated rapid development and a well-trained, responsive help desk to assist you.
Training
Train the User – basic training for a new user.
Train the Trainer – intermediate training for your in-house trainers.
Train the Administrator – advanced training for your system administrator and Power User.
"We have some employees with minimal experience in an automated environment. They have been able to work with the system after less than 3 hours of training."
Wayne Garry – Executive Vice President SEARS

Classes are offered one-on-one using your system! We train world-wide. Each 3 hour session lets you learn at your own pace, email or Call 1 800 611-4343 to learn more.
Technical Support
You are offered three Priority Support Program options:
Telephone Support for instant problem resolution
Remote PC Support to allow us to work with your PC real-time
On-Site Support is best when a face to face meeting is required
"Even though their support team was a thousand miles away, they acted like they were right here, they were incredibly responsive and professional." 
Irene Dixon – CEO CandleMaker
To get the very best technical support and training email or
Call 1 800 611-4343.
Sage CRM SalesLogix support and Sage CRM SalesLogix training are now offered in New York, Miami, Dallas, Toronto, Scottsdale, etc. For the complete list of locations email or Call 1 800 611-4343.
CRM Success CRM consultants provide services related to customer relationship management for medium and large business success. We provide technology and business audits, reinstall software properly, and follow up with CRM software training & support. Once we've identified the right CRM solution for your company, we can present the right solution for your medium or large business use. Discover CRM solutions that will help your company optimize your contact and sales management tasks, to make your sales reps and customer service team more effective. CRM software such as the much admired Goldmine CRMsolution is a great mid-market to enterprise CRM solution. Microsoft CRM and Salesforce CRM solutions are worth taking a look at. Let us help you choose the CRM software solution that will work best for your company and application. CRM Success is the right advisor for successful CRM solutions.