SalesLogix Screen Shots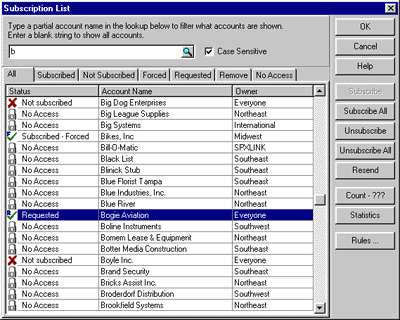 Synchronization and security
Subscribe to user-defined subsets of available data to minimize data transfer.
Ensure data consistency in all databases across your organization.
Connect and receive changes using a standard RAS connection and apply changes
while offline.
Control changes applied with custom field-level conflict resolution rules.
Prevent unwanted access to data by record managers can automatically
access subordinates' public data.
Share accounts, contacts and opportunities between users or teams.