SalesLogix Screen Shots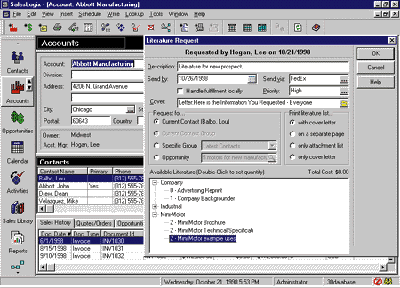 Mobile sales tools and literature fulfillment
Schedule literature requests from the field, fulfill from the home office
and receive confirmation that materials have been sent.
See additions and changes quickly and easily in a 'What's New' view.
Access key sales information, such as price lists and presentations, in
the Sales Library.
Submit literature orders for fulfillment at the home office.
Get hot leads and account updates with remote data synchronization.
Review all changes and updates after synchronization.
Share calendars, contacts and tasks with PalmPilot and Windows® CE
devices using Puma® Intellisync.
Organize and manage marketing literature for easy access and selection.