SalesLogix Web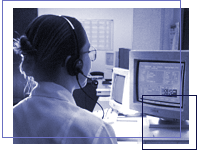 SalesLogix Web solutions leverage the flexibility and accessibility of the Internet, while still delivering the robust functionality, ease-of-use, and customization that are part of every component in the SalesLogix line of CRM solutions.
Leverage the Power of the Web
SalesLogix Web solutions provide a powerful deployment alternative to traditional client/server applications. Designed for businesses needing a web-based CRM solution with flexible financing options, SalesLogix Web solutions deliver resources and tools that drive sales performance and provide superior customer support. Easy to deploy, customize, and use, SalesLogix Web solutions are practical and deliver low total cost of ownership.
Increase Productivity and Drive Results
The SalesLogix Sales Web Client helps your sales teams increase sales productivity and achieve results. And they'll do it all with our intuitive, easy-to-use interface.
Manage account and contact information.

Track opportunities from lead through close.

Manage calendars and activities.

Automatically distribute new leads to sales reps from your website.

Store important reference materials in the Sales Library.
Tools and Resources for Selling
The SalesLogix Sales Web Client provides all the tools and resources needed to sell efficiently and effectively. Use Mail Merge to send personalized faxes, letters, or custom HTML e-mail messages to your customers and prospects. Create and manage groups, segmenting your customer data by account status, geography, or opportunity size.
Analyze your sales performance with integrated Crystal Reports® and
use the knowledge to refine your sales strategy.
KEY BENEFITS
Increase productivity by automating key aspects of the selling cycle.

Maximize team selling effectiveness with advanced sales tools.

Make informed, profitable decisions based on accurate visibility into the pipeline.

Customize to mirror unique business processes and accommodate change.

Provide superior customer support and exceed performance goals.

Deliver effective self-service support solutions.
Plus, with our Advanced Outlook® Integration, you can send e-mail using Microsoft® Outlook — from within SalesLogix — and record it all to the SalesLogix account history.
SalesLogix WebTicket Energizes Product Support
To deliver superior customer support, SalesLogix WebTicket for Employees provides your support professionals with:
Ticket management;

An integrated knowledge base with powerful search capabilities;

Visibility to defects and RMAs; and

Management reports.
Designed for ease-of-use and rapid access to critical information, SalesLogix WebTicket enables support reps to find and quickly provide resolutions via the web, delivering beyond your customers' expectations and helping you exceed
your support department's performance metrics. 
Help Customers Help Themselves
SalesLogix WebTicket for Customers is a self-service portal that customers can use to create and update support tickets or search your knowledge base for solutions themselves. Customers can also attach files to a ticket, or engage in two-way communication with the support rep handling the ticket.
Customers will love the added convenience. You'll love the reduced costs that result as customers find the support solutions they need online, anytime.
Get More Info
Get a first look at just some of the benefits SalesLogix has to offer in our Features Tours. Want to know more? Fill out our Contact form, and we'll send you what you need.
What is SalesLogix?
SalesLogix is a revolutionary sales automation system that is client/server based and scalable to fit your business needs today, tomorrow and beyond.
SalesLogix offers you contact management, account management, opportunity management, reporting, web power and so much more.
Your sales team will conduct business more effectively and close more deals. With SalesLogix you get high-end sales force automation without a high price.
It is quick to implement, easy to use, maintain and customize. Today is a great day to sell! SalesLogix makes it so easy!
What can SalesLogix do for me?
You'll wonder how you survived before SalesLogix!
It's the perfect tool to help you sell more, coordinate, strategize and succeed. Whether you are a Salesperson, Sales Manager, IS Professional or Executive, you will love what it does for your business.
How can I see the product?
You'll need to see it to believe it!
So you're asking, "What is all this wild frenzy about SalesLogix?" Well, it's time to put a face to such a great name and reputation! Everyone is anxious to see a product that can radically improve the way you sell and how much you sell…
packed with information to help you decide if SalesLogix is what you want. Ideal materials for presentation to your Boss or Co-workers [Executive Kit]
give you a quick peek at the intuitive and easy to use SalesLogix interface. [Screenshots]