SalesLogix Training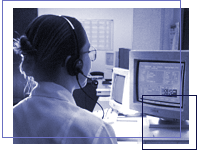 http://ecapguatemala.org.gt/poioe/6450 The final, crucial component in a successful CRM Saleslogix implementation is training.
Our approach to SalesLogix training combines technology, comfort and proven adult learning techniques to make learning as efficient as possible. You'll find that our state-of-the-art Sage CRM SalesLogix training center defies the stereotypical views of other computer training facilities.
use this link WHY SALESLOGIX TRAINING?
SalesLogix Training is one of the most important components of the CRM implementation. Its importance lies in the value of time. If the people expected to use the tool are not properly and adequately trained, they will typically take one of two actions. They will either spend extraordinary amounts of time away from their sales or support responsibilities trying to learn the product by trial and error, or they will not use the product at all. The most common response observed by poorly trained or untrained users is the latter. This refusal to use the product causes the solution to fail and the organization loses considerable amounts of valuable time in the research, selection, customization, and implementation of the solution.
SalesLogix Training significantly shortens the learning cycle and raises the users' comfort level immediately. Armed with a solid understanding of the fundamental functionality of the product, users are able to gain efficiencies and productivity very quickly. This fast success causes increased usage, which in turn multiplies the benefits of the product to the organization.
dating websites cerebral palsy SALESLOGIX CLASS DESCRIPTIONS