SalesLogix Training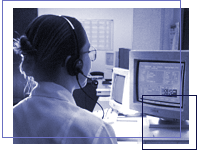 The final, crucial component in a successful CRM Saleslogix implementation is training.
Our approach to SalesLogix training combines technology, comfort and proven adult learning techniques to make learning as efficient as possible. You'll find that our state-of-the-art Sage CRM SalesLogix training center defies the stereotypical views of other computer training facilities.
WHY SALESLOGIX TRAINING?
SalesLogix Training is one of the most important components of the CRM implementation. Its importance lies in the value of time. If the people expected to use the tool are not properly and adequately trained, they will typically take one of two actions. They will either spend extraordinary amounts of time away from their sales or support responsibilities trying to learn the product by trial and error, or they will not use the product at all. The most common response observed by poorly trained or untrained users is the latter. This refusal to use the product causes the solution to fail and the organization loses considerable amounts of valuable time in the research, selection, customization, and implementation of the solution.
SalesLogix Training significantly shortens the learning cycle and raises the users' comfort level immediately. Armed with a solid understanding of the fundamental functionality of the product, users are able to gain efficiencies and productivity very quickly. This fast success causes increased usage, which in turn multiplies the benefits of the product to the organization.
SALESLOGIX CLASS DESCRIPTIONS
SalesLogix Sales Client End User This class gets the end users to the keyboard and exposes them to the foundational features of the SalesLogix program. With the knowledge base developed in this class the end user can utilize the system and develop an understanding of what they want to gain from the advanced end user's class.
SalesLogix Administrator This class familiarizes people that will be responsible for the day to day administration of the system with the end user features of the products and some of the elementary administrative functions. It is held to begin building the client organization's knowledge base about the system. This knowledge is a prerequisite to the SalesLogix Advanced Administrator class.
SalesLogix Advanced Administrator This class follows the SalesLogix Administrator Introduction class and gives the administrative personnel the necessary knowledge to operate, maintain, and lightly customize the system in support of the end users. The instructor gives ample real world examples to reinforce the relevance of the training to the administrator's responsibilities within the system.
Crystal Reports for SalesLogix Crystal Reports training focuses on the skills necessary to create Crystal Reports for use in your SalesLogix CRM system. The course is designed to increase report design skills and release reports for use with SalesLogix. Advanced topics will be covered and include cross tab reports, subreports, SQL queries, and web reporting.

Scribe Integrate for SalesLogix This course was designed to familiarize the user with all features of Scribe's Integrate. The users will create a job from start to finish. By the end of this course the user should be familiar with the planning, implementing of a migration/integration job using the appropriate features, functions in Migrate/Integrate.

SalesLogix Synchronization This course is designed to meet the needs of companies with multiple remote users that would therefore rely heavily upon the synchronization technology.

SalesLogix End User Advanced SalesLogix End User-Advanced training builds on the skills first covered in End User Intorductory training, but in much greater depth. In the introductory end user training, we have limited time to cover each skill in the system. SalesLogix End User-Advanced training allows us to spend much more time on advanced skills like queries, creating mail merge templates, integration with other applications like Microsoft Word, Excel, Outlook and other popular business applications, as well as focusing on 'real-world' activities that incorporate multiple steps and program functions.
Get MoreInfoQIEM Saleslogix training experts can provide broad CRM training, CRM training courses, CRM for Sales training courses, CRM for Marketing training courses and CRM for Customer Service training courses. CRM training courses can be offered online, classroom or individually. We have found that CRM online training is very efficient and with improved collaboration software and hardware, the results are comparable to on-premise CRM training. Saleslogix training helps maximize user adoption and ensures that users understand and use all of the capabilities of Saleslogix CRM has to offer.Get a first look at just some of the benefits SalesLogix has to offer in our Features Tours. Want to know more? Fill out our Contact form, and we'll send you what you need

What is SalesLogix?

SalesLogix is a revolutionary sales automation system that is client/serverbased and scalable to fit your business needs today, tomorrow and beyond.

SalesLogix offers you contact management, account management, opportunity management, reporting, web power and so much more.

Your sales team will conduct business more effectively and close more deals. With SalesLogix you get high-end sales force automation without a high price.

It is quick to implement, easy to use, maintain and customize. Today is a great day to sell! SalesLogix makes it so easy!

What can SalesLogix do for me?

You'll wonder how you survived before SalesLogix!

It's the perfect tool to help you sell more, coordinate, strategize and succeed. Whether you are a Salesperson, Sales Manager, IS Professional or Executive, you will love what it does for your business.

How can I see the product?

You'll need to see it to believe it!

So you're asking, "What is all this wild frenzy about SalesLogix?" Well, it's time to put a face to such a great name and reputation! Everyone is anxious to see a product that can radically improve the way you sell and how much you sell…

packed with information to help you decide if SalesLogix is what you want. Ideal materials for presentation to your Boss or Co-workers [Executive Kit]

give you a quick peek at the intuitive and easy to use SalesLogix nterface. [Screenshots]