SalesLogix Support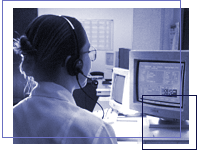 Sales and Marketing deliver customers to your business — but your Customer Support department helps keep them loyal to your company. SalesLogix offers the leading support solution that rewards customers with efficient and effective service — and rewards your company with their continuing business.
Help Customers Help Themselves
Reduce costs by empowering customers to find the solutions they need online — at their convenience. The powerful web knowledge base in SalesLogix puts the same intelligence used by your support team on your website — along with a search engine that simplifies the self-service experience
with automatic FAQ and keyword highlighting.
Plus, with SalesLogix WebTicket, customers and employees around the world can submit new tickets, attach related files, and update changes to existing tickets via the web.
Streamline Support Center Activities
With advanced problem tracking and resolution tools in SalesLogix, you can manage call and defect tracking, service contract renewals, and return material authorizations (RMAs). Better yet, the power of SalesLogix Support can be further enhanced with Integrated Service Alerts, a version of SalesLogix KnowledgeSync. This powerful solution generates rules-based alerts you
and your team can receive via phone, e-mail, or pager when the situation demands.
SALESLOGIX SUPPORT TOP FEATURES
Account and contact information
Support ticket management
Defect tracking
Contract management
Return material authorizations (RMAs)
Standard problems and resolutions
SpeedSearch Reporting
Knowledge management
Escalation management
Web self-service
Have Critical Information Ready When Customers Call
Your support reps will respond faster, and help reduce support costs, with the powerful SpeedSearch™ knowledge base. SpeedSearch quickly recalls call tickets, defects, and standard problems and resolutions. Or reps can use a full-text search engine or access external files such as manuals, FAQ, and white papers — all to help customers get what they need, when they need it.
Share Information with Your Front-Office Team
SalesLogix Support is a fully-integrated component of the SalesLogix customer relationship management suite. All modules — Sales, Marketing, Support, and Web — share the same customer database to give your entire organization a consistent picture of your customers.
Customize to Meet Specific Business Needs
As your business grows and changes, you can customize SalesLogix Support to meet your business needs. Create or modify tabs, fields, tables, views, scripts, pick lists, reports, and security settings — it's up to you.
Get More Info
CRM solutions are multi year, even multi decade decisions, in selecting a CRM software solution, the support offered by the CRM vendor is an important factor to consider. QIEM CRM experts can help you assess the risk of any CRM software support offerings because we have been in the industry for over 20 years. We have seen CRM solutions come and go, seen CRM software support disappear and QIEM even provides CRM support for vendor abandoned solutions.
QIEM SalesLogix CRM support is what we excel at. We have SalesLogix CRM trained staff with decades of experience, the knowledge of hundreds of SalesLogix CRM installations, configurations and ongoing maintenance.
QIEM Saleslogix CRM support can quickly resolve issues with your Saleslogix CRM deployment. QIEM provides Saleslogix CRM maintenance services to keep your CRM healthy, running efficiently and maintain clean data. CRM software support is what QIEM specializes in, with 20 years as CRM support professionals, we have seen it all. From CRM database corruption to improperly implemented CRM workflow processes to hardware failures and CRM database recovery. We can help with your Saleslogix support, CRM support and most market leading CRM software support issues.
Get a first look at just some of the benefits SalesLogix has to offer in our Features Tours.
Want to know more? Fill out our Contact form, and we'll send you what you need.
What is SalesLogix?
SalesLogix is a revolutionary sales automation system that is client/server based and scalable to fit your business needs today, tomorrow and beyond.
SalesLogix offers you contact management, account management, opportunity
management, reporting, web power and so much more.
Your sales team will conduct business more effectively and close more deals. With SalesLogix you get high-end sales force automation without a high price.
It is quick to implement, easy to use, maintain and customize. Today is a great day to sell! SalesLogix makes it so easy!
What can SalesLogix do for me?
You'll wonder how you survived before SalesLogix!
It's the perfect tool to help you sell more, coordinate, strategize and succeed. Whether you are a Salesperson, Sales Manager, IS Professional or Executive, you will love what it does for your business.
How can I see the product?
You'll need to see it to believe it!
So you're asking, "What is all this wild frenzy about SalesLogix?" Well, it's time to put a face to such a great name and reputation! Everyone is anxious to see a product that can radically improve the way you sell and how much you sell…
packed with information to help you decide if SalesLogix is what you want. Ideal materials for presentation to your Boss or Co-workers [Executive Kit]
give you a quick peek at the intuitive and easy to use SalesLogix interface. [Screenshots]