SalesLogix Sales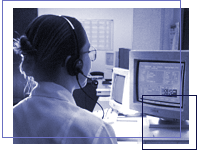 SalesLogix
Sales is the leading solution for managing, forecasting, and reporting
throughout all phases of the sales cycle. It's the core module of the
integrated SalesLogix CRM suite, which also includes Marketing, Support,
and Web solutions.
A Single Source for Customer Information
SalesLogix Sales provides the tools and resources needed to effectively manage
all aspects of the sales cycle and increase sales team performance. It's
a single repository for the customer information captured across your
entire organization that enables you to:
Access account and contact information;
Track opportunities from lead through close;
Manage team calendars and activities;
Forecast revenue; and
Report on sales activities and effectiveness.
Increase Productivity and Performance
SalesLogix Sales helps drive opportunities through the sales cycle by automating activities such as follow-up calls, letters, and literature fulfillment, based on sales and marketing processes you define.
Sales professionals can send personalized communications to individual customers or groups of prospects using customized HTML e-mail templates. They can also track competitors and access the Sales Library for product specifications, FAQ, or marketing materials.
Plus, Advanced Outlook® Integration enables users to share contacts, send e-mail, and manage calendars and activities using Microsoft® Outlook — from within SalesLogix — while recording it all to the SalesLogix account history.
Insight for Informed Business Decisions
SalesLogix Sales provides the insight for informed business decisions and the management tools to implement them.
Accurately analyze the revenue potential in your sales pipeline with graphical forecasting.
Segment opportunities by account manager, region, or probability of close.
Use integrated Crystal Reports® to gauge team effectiveness and guide territory realignment or redistribution of your marketing spend.
Receive automatic alerts on pending sales opportunities based on criteria you define with the SalesLogix KnowledgeSync option.
Customizable to Match the Way Your Business Works
Tailor the design and functionality of SalesLogix to mirror your marketing, sales, lead qualification, and new customer processes. Easily manage team and territory assignments, user profiles, security controls, and administration roles, too.
Then, as your company grows and your business requirements change, SalesLogix provides
the flexibility and scalability to grow and change with you.
Truly Integrated CRM
SalesLogix provides a true 360-degree customer view through integration with SalesLogix Marketing, SalesLogix Support, and popular accounting and business management applications including MAS 90, MAS 200, and MAS 500 from Best Software.
SalesLogix Web solutions are also available for companies interested in a web-based CRM deployment.
Get More Info
Get a first look at just some of the benefits SalesLogix Sales has to offer in our Features Tours. Want to know more? Fill out our Contact form, and we'll send you what you need.
What is SalesLogix?
SalesLogix Sales is a revolutionary sales automation system that is client/server based and scalable to fit your business needs today, tomorrow and beyond.
SalesLogix offers you contact management, account management, opportunity management, reporting, web power and so much more. Your sales team will conduct business more effectively and close more deals. With SalesLogix you get high-end sales force automation without a high price.
It is quick to implement, easy to use, maintain and customize. Today is a great day to sell! SalesLogix makes it so easy!
What can SalesLogix do for me?
You'll wonder how you survived before SalesLogix!
It's the perfect tool to help you sell more, coordinate, strategize and succeed. Whether you are a Salesperson, Sales Manager, IS Professional or Executive, you will love what it does for your business.
How can I see the product?
You'll need to see it to believe it!
So you're asking, "What is all this wild frenzy about SalesLogix?" Well, it's time to put a face to such a great name and reputation! Everyone is anxious to see a product that can radically improve the way you sell
and how much you sell…
packed with information to help you decide if SalesLogix is what you want.
Ideal materials for presentation to your Boss or Co-workers
give you a quick peek at the intuitive and easy to use SalesLogix interface.
[Screenshots]