What's new in SalesLogix?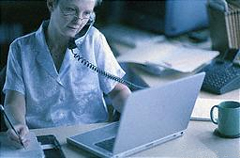 SalesLogix is sales-centric Customer Relationship Management (CRM) that is easy to
use and readily customizable to fit your company. And with the new features and enhancements we've added to SalesLogix Version 6, it's better than ever before — and will drive your sales to the next level in no time.
Whether you're in Sales, Marketing, Support, or IT, you'll find that the flexibility
of new SalesLogix Version 6 will make doing your work a whole lot easier. Plus, you'll get up-to-speed on all our new functionality right away because we've kept the simple interface that has made our software a winner with users time and time again.
Want to know more about the new enhancements in SalesLogix Version 6? Check out our features tours or try a live, interactive eDemo. Already a SalesLogix customer? Find out how to upgrade SalesLogix.
Get More Info
Get a first look at just some of the benefits SalesLogix has to offer in our Features Tours. Want to know more? Fill out our Contact form, and we'll send you what you need.
packed with information to help you decide if SalesLogix is what you want. Ideal materials for presentation to your Boss or Co-workers [Executive Kit]
give you a quick peek at the intuitive and easy to use SalesLogix
interface. [Screenshots]