SalesLogix Marketing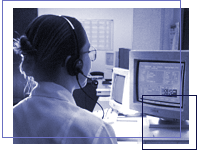 SalesLogix Marketing is the complete solution for managing, tracking, and measuring
targeted marketing campaigns. Building lasting — and more profitable — customer relationships means executing effective, timely marketing initiatives across all of your
sales channels.
Keep Them Coming Back for More
SalesLogix Marketing provides sophisticated analytical tools and full-scale marketing campaign management — designed to identify the most profitable customers and shorten the sales cycle. Capturing rich, timely data from customer interactions across your organization allows you to develop meaningful
"one-to-one" marketing programs.
Most importantly, SalesLogix delivers critical business intelligence like return on investment (ROI) for your marketing campaigns. So you can see which promotional programs work for your business — and change those that don't.
SALESLOGIX MARKETING HIGHLIGHTS
Analyze ROI and increase marketing efficiency.
Create custom campaigns for unique segments.
Assign "hot" leads based on dynamic business rules.
Track campaign success by lead source.
See more product highlights in our features tour.
Use Intelligent Tools to Mine Your Data
Analyze your prospect list with easy-to-use data mining tools. Use the MarketMiner™ Response Wizard to find the most responsive audience for your campaign, so you can increase your revenues.
Manage Campaigns End-to-End
Manage all the components of your campaign. Assign and schedule tasks for deliverables — then see every detail of your campaign at a glance.
Map Your Path to Selling More
Graphically configure and assign custom processes — such as "Trade Show Lead" — to unique groups of prospects, and the follow-up tasks you assign are scheduled automatically. Use SalesLogix to automatically assign leads to your sales team for follow-up calls and push prospects through your pipeline even faster.
Instantly Track Responses to Campaigns
Launch a campaign and track prospects' responses as they're added to your customer database. Or if you're marketing to your existing customers, simply track the date and call-to-action that they're responding to.
Measure ROI and Report Campaign Metrics
SalesLogix not only tracks response rates, but also lets you tie sales revenues to specific campaigns using flexible, built-in reporting. So you can see what's working — and change what's not.
Get More Info
Get a first look at just some of the benefits SalesLogix has to offer in our Features Tours. Want to know more? Fill out our Contact form, and we'll send you what you need.
What is SalesLogix?
SalesLogix is a revolutionary sales automation system that is client/server based and scalable to fit your business needs today, tomorrow and beyond.
SalesLogix offers you contact management, account management, opportunity management, reporting, web power and so much more.
Your sales team will conduct business more effectively and close more deals. With SalesLogix you get high-end sales force automation without a high price.
It is quick to implement, easy to use, maintain and customize. Today is a great day to sell! SalesLogix makes it so easy!
What can SalesLogix do for me?
You'll wonder how you survived before SalesLogix!
It's the perfect tool to help you sell more, coordinate, strategize and succeed. Whether you are a Salesperson, Sales Manager, IS Professional or Executive, you will love what it does for your business.
Howcan I see the product?
You'll need to see it to believe it!
So you're asking, "What is all this wild frenzy about SalesLogix?" Well, it's time to put a face to such a great name and reputation! Everyone is anxious to see a product that can radically improve the way you sell and how much you sell…
packed with information to help you decide if SalesLogix is what you want. Ideal materials for presentation to your Boss or Co-workers[Executive Kit]
give you a quick peek at the intuitive and easy to use SalesLogix interface.[Screenshots]