Our Guest Book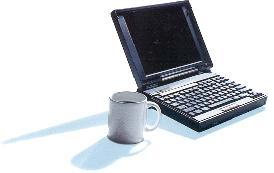 ---
We have a nice
new feature here!  Our Guest Book now is available for your comments
and updated periodically. Come and see your comment here in few days!
---
'There's one thing I love about sales and that's
people. There's one thing I hate about sales and that's reports. And I
hate sitting down and doing paperwork. SalesLogix really automated that
process. Before SalesLogix, I had to spend an hour to an hour and a half
a week filling out reports and faxing them off.
'That hour to an hour and half a week for me — it's
more than just lost sales time. I've got more energy because I didn't have
to do the stupid reports. And I love that. That's a real benefit for me.
I don't know about other salespeople. I'm sure there's some out there that
really look forward to filling out those report forms. I just haven't met
them.'
Salesperson
Dictaphone HIS
---
'In addition to each of our salespeople re-capturing
four hours per week of valuable selling time, we increased revenues from
our inside sales and services groups. Revenue per account has increased,
and our net operating profits after taxes is up 10 percent since putting
this solution in place. All of these gains have been tracked to the sales
force automation system.'
SFA Team Leader
Watlow Electric Manufacturing Company
---
'SalesLogix is important to us because it tells us
not only how we're doing now, but how we're going to be doing months down
the road. It's the trigger for everything we do. We can either train to
an opportunity we see coming or hire to that opportunity if we need extra
people.'
'We pride ourselves on being close to our clients
and partners. Having all that information available allows us to create
new offerings based on our clients and partners needs.'
CEO
Total Network Solutions
---
'We looked at other systems and they addressed needs
in a different manner. They were probably great technically, but they didn't
really match the way our salespeople thought.'
MIS Director
Ronald Blue & Company
---
'in the first year that we had SalesLogix, we found
a number of small deals by knowing that other sales forces were calling
on the same customer, in some cases, calling on the same person. And what
we found out was that the SalesLogix system essentially paid for itself
twice over in the first year.'
Executive Vice President of Sales
CheckFree Corporation
---
'We found that SalesLogix provided the same functionality
as their competitors, and then some, and was very affordable for our company.
The big plus was that, from the day that we had a kick-off meeting, eleven
days later we had it online and implemented. So we immediately had a payback,
complete payback within two months of the system, and everything past that
was basically icing on the cake.'
Director of Information Systems
iCat, a Division of Intel

---
'SalesLogix became the single point of contact to manage the pipeline
with our prospects and clients, automatically logging contact information,
triggering activities, issuing schedules and assigning individual task
lists.'
Chief Financial Officer                                                                
Sandella's Cafe

---
'Productivity increased more than 15 percent during our first two months
of operation.'
VP of Marketing and Sales
Getinge/Castle

---
'We couldn't afford to take a year or more to implement. Our business
demanded a powerful, flexible solution that could instantly help us manage
our pipeline and deliver outstanding customer service. SalesLogix was the
right business decision for iCat.'
IS Manager
iCat, a division of Intel

---
'SalesLogix helped our business by consolidating our 'islands of information'
and provided us with an automated sales tool so that we could operate more
efficiently.'
Inside Sales Manager
Esco

---
'To be successful in our business, we have to know every detail about
our clients and anticipate their buying needs. SalesLogix gives us the
tools to easily manage that information and masterfully execute the sale.'
Founder and President
Giorgenti

---
'With SalesLogix we automated both our sales and project management
processes in a matter of days! We now have a customized, easy-to-use solution
to help us pursue and close more business, and keep track of vital details
for each golf course project.'
Executive Vice President and Chief Operating Officer
Palmer Course Design Company

---
'SalesLogix offers unmatched sales automation price/performance value.
It meets our unique business requirements and provides a platform for growth.
And most importantly, our salespeople like it.'
Assistant Vice President, Sales Development
P&O Nedlloyd

---
Hey guys! It's a really cool site. Especially your Recreation Zone!
Victor Harvey,
Sales Manager, USA
---

SalesLogix® is a registered trademark of SalesLogix
Corporation.
Call 416-253-5555