SalesLogix Demo
---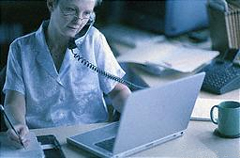 SalesLogix Self-Running Demo
Day in Life of a SalesLogix user.
[SalesLogix Self Running Demo]
SalesLogix Feature Tours
Take SalesLogix Advanced Outlook Integration Tour
Take SalesLogix Marketing Tour
Take the next step – SalesLogix Design Audit
Get More Info
We can demo SalesLogix CRM and any other market leading CRM software. Our CRM experts are happy to demo CRM online to answer any CRM software questions about the capabilities and integration into your business processes. There are many CRM demos online, but we show you the key features that will maximize ROI.
Want to know more? Fill out our Contact form, and we'll send you what you need.
packed with information to help you decide if SalesLogix is what you want. Ideal materials for presentation to your Boss or Co-workers [Executive Kit]
give you a quick peek at the intuitive and easy to use SalesLogix interface. [Screenshots]