Sage CRM SalesLogix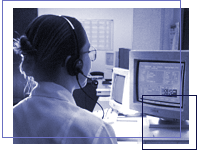 Sage CRM SalesLogix is the software that can bridge the gap between your
company's departments to provide better customer service and create more sales. Sage CRM SalesLogix provides tools for your Sales, Marketing, Support, and E-business teams. Sage CRM SalesLogix can also be integrated with Sage MAS 90 and Sage MAS 200, extending its use to your Accounting and Manufacturing departments.
Sage CRM SalesLogix is used in virtually every business industry, including banking and finance, insurance, manufacturing, healthcare, service technology, publishing, and more, with a small or large sales force.
Sage CRM SalesLogix Features and Benefits
Sales Sage CRM SalesLogix increases productivity by automating key aspects of the selling cycle, maximize team selling effectiveness with advanced sales tools, and make informed decisions based on accurate visibility into the sales pipeline.
Marketing Identify and target the most profitable prospects with Sage CRM SalesLogix, manage and track all aspects of campaigns in one place, and analyze campaign ROI to increase marketing efficiency.
Customer ServiceWith Sage CRM SalesLogix, your customer service staff can resolve customer questions, issues, and requests quickly, to provide a high-quality customer experience, capitalize on new selling opportunities, and provide convenient self-service solutions to customers.
SupportProvide resolutions to issues effectively and efficiently, reduce the time and resources it takes to support your customers, and extend service delivery through Sage CRM SalesLogix 24×7 self-service solutions.
Mobile SolutionsKeep critical customer information at your fingertips – whether you're in the office or on the road. Ideal for salespeople, executives, and field service personnel, Sage CRM SalesLogix Mobile Solutions provide anytime, anywhere access to key customer data in Sage CRM SalesLogix.
Business Alerts & WorkflowStay informed of all critical business opportunities. Set and monitor key business criteria, then receive automatic alerts when conditions are met. Add Integrated Service Alerts for pro-active notification of critical customer support issues.
Reporting & Analysis Analyze your customer data quickly and make informed business decisions. Sage CRM SalesLogix Pivot Reporter is a powerful, easy-to-use reporting and analysis tool designed to provide instant insight into your sales, marketing, service, and support efforts.
Get More Info
Get a first look at just some of the benefits SalesLogix has to offer in our Features Tours. Want to know more? Fill out our Contact form, and we'll send you what you need.
What is SalesLogix?
SalesLogix is a revolutionary sales automation system that is client/server
based and scalable to fit your business needs today, tomorrow and beyond.
SalesLogix offers you contact management, account management, opportunity
management, reporting, web power and so much more.
Your sales team will conduct business more effectively and close more deals. With
SalesLogix you get high-end sales force automation without a high price.
It is quick to implement, easy to use, maintain and customize. Today is
a great day to sell! SalesLogix makes it so easy!
What can SalesLogix do for me?
You'll wonder how you survived before SalesLogix!
It's the perfect tool to help you sell more, coordinate, strategize and
succeed. Whether you are a Salesperson, Sales Manager, IS Professional
or Executive, you will love what it does for your business.
How can I see the product?
You'll need to see it to believe it!
So you're asking, "What is all this wild frenzy about SalesLogix?" Well,
it's time to put a face to such a great name and reputation! Everyone
is anxious to see a product that can radically improve the way you sell
and how much you sell…
Executive Kit
packed with information to help you decide if SalesLogix is what you want.
Ideal materials for presentation to your Boss or Co-workers
give you a quick peek at the intuitive and easy to use SalesLogix
interface. [Screenshots]