SalesLogix Software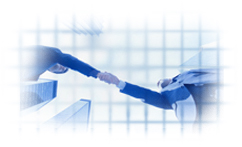 SalesLogix
software is a selling solution based on contact management, account management,
opportunity management, order management, marketing management and relationship management.
SalesLogix
software drives the business activities of direct sales, indirect sales, telesales,
team selling, third-party partners and e-commerce sales. Business changes quickly and no other solution can match the ease, flexibility and rapid customization of SalesLogix.
SalesLogix software understands selling. Created by salespeople for salespeople, SalesLogix is pioneering technology that helps companies sell more.
Become a member of SalesLogix Discount Support Program.
Compare different SalesLogix price lists.
Sage CRM SalesLogix is the leading customer relationship management (CRM) solution that enables businesses to acquire, retain, and develop profitable customer relationships. Sage CRM SalesLogix delivers integrated and robust Sales,
Marketing, Customer Service, and Support automation solutions with advanced customization capabilities.

Highly customizable, Sage SalesLogix can also be integrated with Sage MAS 90, 200 & MAS 500.
SalesLogix is a revolutionary sales automation system that is client/server based…
What can SalesLogix do for me?
You'll wonder how you survived before SalesLogix! It's the perfect tool to help you sell more…
Everyone is anxious to see a product that can radically improve the way you sell and how much you sell…
Increase productivity by automating key aspects of the selling cycle, maximize team selling effectiveness with advanced sales tools, and make informed decisions based on accurate visibility into the sales pipeline.
Reduce the time and money it takes to support your customers, provide efficient and consistent resolutions to issues, and extend customer service through 24×7 self-service options.
Connect to a world of e-learning solutions that make learning faster, easier, and more convenient. From complete certification solutions to individual training courses, SalesLogix delivers the training you need, when you need it. Live training from expert instructors. Engaging, self-paced courses that fit easily into your schedule. Real-world, hands-on labs. [saleslogix training ]
---
Executive Kit
packed with information to help you decide if SalesLogix is what you want.
Ideal materials for presentation to your Boss or Co-workers
---
give you a quick peek at the intuitive and easy to use SalesLogix interface. [Screenshots]
---
Our team of consultants has impressive industry experience focused on results. They will work closely to analyze business processes, design customizations, transfer data and develop reporting tools.
---