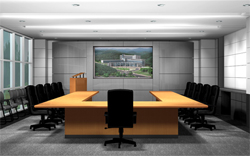 Sage CRM SalesLogix seminars are now available in your city. For schedules call 1 (800) 611-4343…
Sign up today for Sage CRM SalesLogix seminars in:
• New York, NY 
• Miami, FL 
• Dallas, TX 
• Toronto, ON 
• Scottsdale, AZ
Register online for Sage CRM SalesLogix seminars available to you locally.
The CRM SUCCESS Sage CRM SalesLogix Seminars is your one-stop shop for information about the business benefits of customer relationship management (CRM) and how you can achieve these results using SalesLogix products and services.
Find out more about these events:
The Best Practices Web Seminar series highlights four best practices imbedded in Sage CRM SalesLogix CRM that can help you significantly reduce costs and increase sales and productivity. In these Web seminars, you will learn how you can…
Increase your sales team's effectiveness
Create complete, accurate, and timely forecasts
Identify business trends, quickly and easily
Produce custom-tailored, real-time analysis
Please complete this form to view a Best Practices Web Seminar.