Seminar on SalesLogix ®, Miami, FL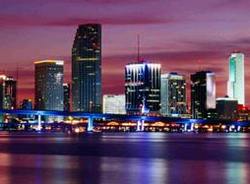 SalesLogix® seminar is now available in Miami, FL. For more information call
1 (954) 727-8571…
Sign up today for SalesLogix seminar on:
• Tuesday,  at 1:00 pm
• Tuesday,  at 2:30 pm
• Tuesday,  at 3:30 pm

Register online for SalesLogix seminars available to you locally.
The CRM Success CRM SalesLogix Seminars is your one-stop shop for information about the business benefits of customer relationship management (CRM) and how you can achieve these results using SalesLogix products and services.
Participate in an interactive demonstration with a SalesLogix specialist to learn how SalesLogix can help your organization sell more and build lasting, profitable customer relationships.
Topics Include:
Introduction to the SalesLogix CRM suite
Account, contact, and opportunity management; calendar integration; forecasting; reporting; and campaign management
Remote solutions including synchronization, wireless and web
SalesLogix integration with accounting packages
CRM Success consultants provide services related to CRM customer relationship managementfor medium and large business success. We provide technology and business audits, reinstall software properly, and follow up with CRM software training & support. Once we've identified the right CRM solution for your company, we can present the right solution for your medium or large business use. Discover CRM solutions that will help your company optimize your contact and sales management tasks, to make your sales reps and customer service team more effective. CRM software such as the much admired Goldmine CRMsolution is a great mid-market to enterprise CRM solution. Microsoft CRM and Salesforce CRM solutions are worth taking a look at. Let us help you choose the CRM software solutionthat will work best for your company and application. CRM Success is the right advisor for successfulCRM solutions.