we're dating does he like me site de rencontre gratuit pour 15 ans rencontres numériques anr Seminar on  try this Sage CRM SalesLogix, Dallas, TX
dating charleston wv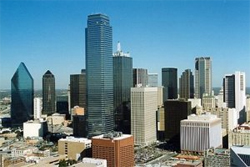 Check Out Your URL Sage CRM SalesLogix seminar is now available in Dallas, TX. For more information call 1  site de rencontres tango (214) 774-4775…
Sign up today for Sage CRM SalesLogix seminar on:
•  cherche amitiГ© fille Wednesday, July 16, 2014 at 12:00 pm
•  find here Wednesday, July 16, 2014 at 1:30 pm
•  chatear net españa Wednesday, July 16, 2014 at 2:30 pm

Register online for Sage CRM SalesLogix seminars available to you locally.
The QIEM Sage CRM SalesLogix Seminars is your one-stop shop for information about the business benefits of customer relationship management (CRM) and how you can achieve these results using Sage CRM SalesLogix products and services.
Participate in an interactive demonstration with a Sage CRM SalesLogix specialist to learn how Sage CRM SalesLogix can help your organization sell more and build lasting, profitable customer relationships.
Topics Include:
Introduction to the Sage CRM SalesLogix suite
Account, contact, and opportunity management; calendar integration; forecasting; reporting; and campaign management
Remote solutions including synchronization, wireless and web
Sage CRM SalesLogix integration with accounting packages