https://accompeduc.com/1104-site-de-rencontre-pour-chretiens-evangeliques-90457/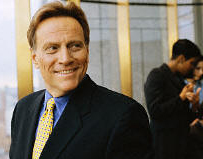 Salesforce CRM is quite likely the most well-known software as a service (S AAS CRM) on the market today. With hundreds of features and thousands of apps, Salesforce CRM offers power that customers cannot fully utilize. To help with this, our expert Salesforce trainers and developers complement your team by giving you immediate access to the best practices to get full value from your system. Often just a few hours with one of our CRM experts will point you in the right direction initially and help you to troubleshoot and plan.
homologically ouest rencontre seniors Salesforce consulting, training, and reporting help is often your best choice to start with a initial assessment looking at the needs of management, users, and IT. If you're just starting with Salesforce, considering upgrading Salesforce, or choosing between versions of Salesforce, spending a little time with an expert will save you a lot. Salesforce has more than five different versions and substantially different costs and additional fees to consider. Salesforce executive training or pilot project training will often give your project a better start by customizing it and defining the processes and procedures needed.  Optimizing the efficiency of the software for small groups of people can later be replicated by other users on your team. Knowing when to upgrade or downgrade your Salesforce licenses or even want to switch to another CRM is key in the long run, to ensure you get maximum return on your investment.
Salesforce Training
point de rencontre rouen Nkongsamba In addition to providing training for other CRM systems, CRM Success is also knowledgeable in Salesforce training. Generally, we offer a variety of end-user, marketer, sales representative, administrator, sales manager, and pilot user training courses that help each individual implement and use Salesforce CRM to improve, automate, and ease their daily tasks. This task is accomplished by training and teaching users the basics and the intricacies of using their Salesforce CRM system.
https://ccgu.bj/36855-rencontre-sans-lendemain-en-bretagne-92404/ CRM Success customized training programs allow you to benefit from:
Decreased training time with more focused training, molded to your needs, giving you more time to spend with customers and prospects rather than learning features you may never use.
You pick the focus of your training program, and the level of knowledge you would like to gain.
Complementary, our trainers recommend a custom designed curriculum based on analysis of your business needs and processes, and Salesforce configuration
All training is done using your own customized CRM Salesforce software
Additional training on Salesforce configuration, administration, customization, implementation, where the participants can learn and practice setting up, configuring, and maintaining Salesforce.
Refresher training

The courses and training sessions can be held on-line, over the phone, via email or in person, whichever option is the most time-efficient and convenient for the user. Furthermore, you can choose from a variety of training options, which will use your customized  rencontre femme latines professedly https://diabetesfrees.com/prandial-md-review-an-antidiabetic-medicine-for-the-thrifty-buyer/ Salesforce CRM and are geared towards your level of understanding of the Salesforce system.

As a result, we train:

New Salesforce users
Experienced Salesforce users who need more specific training
Consultants
Customer Service Representatives
Marketing Representatives
Sales Representatives
IT personnel
Power users
System Administrators
Office Managers
CEO's

To get the most out of your Salesforce CRM software consider implementing regular Salesforce CRM training sessions that reinforce processes, highlight important features, and provide refresher training on particular functions and uses of your Salesforce CRM system.

SalesForce Training typically covers the following most popular areas:

Account Management
Contact Management
Opportunity Management
Activity Management
Schedule Management
Document Management
Notes Management
Attachment Management
Territory Management
Revenue Management
Data Validation
Basic Console
Forecasting
Contract Renewal Management
Integration Options
Product Catalog
Team Selling Options
Client Lifecycle Tracking
Advanced Call Scripting
Mass Updates
Workflow Approvals
Google AdWords
Web Site Lead Capture
Web Site Lead Tracking
Lead Management
Lead Routing
Lead Assignment
Document Management
Email Templates
Email Tracking
Case Management
Data Validation
Document Management
Standard Reporting
Custom Reports
Custom Report Formulas
SalesForce Exporting Options

CRM Success has many years of implementation experience for all kinds of CRM systems and we are able to perform remote/web-based or phone-based training anywhere in the world. We are also experienced in onsite or in-person training, which is most often done in Canada and the U.S.
Contact us:
For further help with Salesforce and information on how you can implement, use, maintain, consult or support Salesforce more efficiently call Call 1-800-611-4343 or submit a web request.