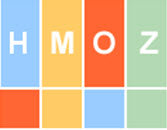 VP SALES & MARKETING:
Sales and Marketing is the primary beneficiary from HMOZ. For more results specific to your organization, look here: Solution Audit
Results & Benefits:
Your HMO/PPO gains speed, application procedures are streamlined, and inefficient paper processing is eliminated.
Productively serve members, providers, brokers, and group accounts across multiple channels of distribution — brokers and/or direct.
Achieve less redundant email traffic.
Take advantage of strong links with Outlook for email and one central calendar.
Benefit from Word integration for custom and automated letters and complete literature fulfillment.
Build the complete library of sales presentation tools including PowerPoint, Word templates, corporate brochures, and competitive comparison documents.
HMOZ produces accurate future business forecasts.
HMOZ empowers you to see cost per lead and return on each marketing dollar with the Lead Source Report.
You will have one standardized enrollment process, making approval much faster.
HMOZ gives you an easily personalized renewal process that automatically generates a quote for a customer.
With HMOZ, you have all information in one place. Change data in one place and have it changed anywhere else you need to, automatically. You can serve customers better on every call with everything you need to know at your fingertips: One-and-Done.
Build credibility by knowing history and understanding your contacts: who was contacted, actions performed, and next follow-up activity.
Integrate with MapQuest.
HMOZ enables you to acquire, retain, and expand relationships using automatic drips based on special interests and assigned personal relationships.
Avoid cross-bidding or quoting against your organization, and control what accounts are being worked on, making your MCO a better environment for collaborative selling teams.
Manage brokers efficiently; calculate commissions accurately.
Save time on quoting to brokers who never close. Produce a list of all quotes for a broker by any date range you choose.
Increase your market share with HMOZ.
IT/IS:
IT people can help their
HMOZ end users increase
their productivity with no additional effort.
Results & Benefits:
Easy administration over many branch offices.
Reduced data double entry and paperwork flow between systems and departments.
Increased data quality.
One front-end platform.
Seamless back office integration.
Integration with quoting, underwriting, risk management, and accounting systems.
Customizations are easy to do internally.
Instantaneous synchronization.
Short training period for the new users.
Easy to use after 4 hours of training.
Industry standard technology underneath: Microsoft SQL and Oracle.
Web lead capture.
Web quoting interface.
CEO/CFO:
CEOs can finally see a balance
between sales and IT, cut SG&A costs, and expand market share.
Results & Benefits:
Know the pipeline to accurately estimate future earnings for shareholders.
Know the right size for your sales and marketing teams.
Refine processes and increase reps' productivity.
Utilize automated workflow re-engineering.
Cut quoting time in half, see new quotes immediately.
Know previously hidden competitive advantages.
Know which products/plan designs perform better.
Know most requested benefits and policies and cross-sell easily.
Achieve risk reduction by eliminating bad clients.
Cut SG&A costs.
Speed organizational change by implementing best practices with accountability.
Get full payback of your initial investment in 6-12 months. Subsequent phases become self-funding.