SalesLogix CRM Support Customer Relationship Management Software Training
---
BANK ON SALES & MANAGEMENT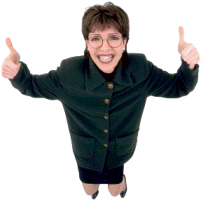 National Bank increased revenues by 34.9% during the last year. There is no magic behind it; the CRM Success method brings solid and outstanding results.
Increasing sales revenue and volumes is one of your key objectives. Sales activities drive sales revenue. Ensuring that your reps are contacting important customers and prospects regularly – weekly, monthly or quarterly. Accurate, up to date reports at your fingertips of calls, visits, and activities keeps you ahead of the game.
Forecast, spot trends, and close the most profitable business consistently.
Consistency is crucial to maintaining and growing your revenues and market share within each account.
National Bank offers a complete range of financial services including credit, savings, insurance, mutual funds, and securities. Its network consists of nearly 1,000 branches. During the last year its direct channel grew to over 5,000 reps including general managers, tellers and advisors. A similar increase happened to its indirect channel of financial planners and outside reps.
The bank needed to keep track of their clients and activities, automate paperwork, quickly generate centralized reports and forecasts, schedule and follow up meetings, capture missed opportunities, manage growing number of clients and assets under their management and administration, so that they could focus on increasing their profits and quality of customer support. The complexity of problems was so substantial they could only be solved only by CRM Success.
The VP of Sales and a team of managers of National Bank produced a working document reflecting their requirements and optimization problems to be solved. This document was presented to numerous software companies and business consultants. Over 8 months National bank considered their options, including a custom system. At the conclusion they selected the CRM Success solution.
CRM Success carefully analyzed their situation during the Design Audit phase and developed a customized solution, highlights of which we present here:
– Customization and development of the centralized database easy to use for all reps. It integrates all information about a customer into a complete profile including Lotus notes and Outlook emails, Microsoft Word letters, calls, notes, and history.
– Calendar and time management system that sets and measures goals to improve quality of sales calls, applies the sales methodology to automatically rank and prioritize the number of contacts.
-Marketing uses Personalized information to boost campaign effectiveness and strengthen the investment advisor client relationships.
– Territory Realignment lets managers easily realign large territories without losing any information as reps leaves or joins the team.
– Fast and effective remote access for fully self-contained mobile use.
– Back-office to front office full integration provides orders and sales figures directly to the reps.
– Training program for the reps. Bank employees went through a 2-day enriched course providing both hands on and instructor-led training, combined with a unique follow-up program.
– Automated management reporting effectively tracks calls and visits, reducing manual reporting. National Bank was especially pleased with the new opportunity to generate powerful reports by channel, network, office, rep, region, etc.
The project was on time and on budget and took less than 30 days to complete.
The secret of National Bank's sales growth is in increased productivity, reduced administrative tasks, and continued focus on their best customers. The bank is consistently winning the most important opportunities through CRM Success. Attract Customers Forever. The unique approach of CRM SUccess is the secret bank technology advantage.
Two months later National Bank came back and asked to repeat the same miracle for another division!
CRM Consultants
---
CRM Success consultants provide services related to customer relationship management for medium and large business success. We provide technology and business audits, reinstall software properly, and follow up with CRM software training & support. Once we've identified the right CRM solution for your company, we can present the right solution for your medium or large business use. Discover CRM solutions that will help your company optimize your contact and sales management tasks, to make your sales reps and customer service team more effective. CRM software such as the much admired Goldmine CRM solution is a great mid-market to enterprise CRM solution. Microsoft CRM and Salesforce CRM solutions are worth taking a look at. Let us help you choose the CRM software solution that will work best for your company and application. CRM Success is the right advisor for successful CRM solutions.