Microsoft CRM Upgrade and Microsoft Dynamics CRM Update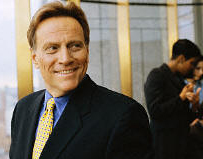 Microsoft's newest CRM solution is, a potent business-management software application that can empower, your company's workforce and sales people, by making client related information organized and easily accessible to the employees. Microsoft Dynamics CRM is incorporated with Microsoft applications; the Version Microsoft Dynamic CRM product enhances your organizations, client relations and business management capabilities.
Microsoft CRM is probably the most convenient and simplest to use CRM solution to integrate and slot in with Windows Vista and Microsoft office applications. For example, Microsoft Office older versions or other editions, including: Microsoft Office Outlook, Microsoft Office Excel, Microsoft Office Word Microsoft SQL Server Reporting Services and Microsoft SharePoint.
The newly upgrade version ensures that it is not essential, to keep your employees' loyalties intact by new data processing and email managing systems. Microsoft-CRM-upgrades also lower training costs, reduces application switching, and broadens user adoption of Microsoft CRM. Microsoft CRM Solution is offered in two primary varied editions: Microsoft Dynamics CRM Large Business Edition and Microsoft Dynamics CRM Professional Edition. Reasons for upgrading Microsoft CRM to version:
The new Microsoft dynamics CRM includes service scheduling module, within the newly upgraded Microsoft CRM that allows users access to a new service calendar in addition to the existing calendar. CRM Solution further enhances the focus and accessibility to book appointments, survey company resources and keep information with the client Microsoft CRM record. The Suggestion pane provides listings of services and resources and more, which are used before by the customer. It also provides context sensitive and well due assistance, to new or potential employees that are aiming to build relationships, with the existing clients. Users can now get a more focused and centralized view, of service employees' schedules and calendars. It has never been easier to get quick direct referencing of customer history, background information, individual preferences and demographics in scheduling services, to promptly meet customer needs. Microsoft Dynamics CRM also has the, ability to locate user mailboxes on Microsoft Exchange in addition to Exchange multiple version servers. CRM solution also provides users with the ability, to make adequate adjustments, to the resource assignments in real time, to meet the main concern requests.
Enhanced Microsoft CRM assimilation with Microsoft Outlook also enables users to locate sensitive customer information, manage emails and appointments by using Outlook. Microsoft dynamics also help capturing, customer discussions and negotiations without opening the Microsoft CRM database every time.
Microsoft-CRM-Upgrades also provide, improved Marketing and Sales focus that allows you to target your best customer audience with calls, promotions and emails and more. CRM solution also offers solutions for creating and managing lists of new accounts, leads and contacts with software, the new and improved Find feature and importing from other sources. Microsoft-CRM-Upgrades include Quick Campaign whose other features include managing phone calls, emails, bulk mails, faxes and letters and advanced attachments.
Microsoft Dynamics CRM's added features include, new marketing campaign automation module which brings convenience to the planning, implementation and automatic monitoring phases of sales and marketing campaigns. Microsoft dynamics CRM's Help &Assistance Pane, organizes faster lead list creation, letters, direct-emails about new product launches, task assignments, cost tracking, cost and revenue goals, follow-up activities and automatic tracking of outcome and performance feedback almost in real time. CRM solution helps in Cross-departmental collaboration, implementation and tracking for sales and marketing departments efforts. In all, Microsoft CRM enhances product ivity with optimal resource usage and lowered operational costs.
Contact us
Our Quality Integrity Microsoft Certified Business Management Solutions Specialists (MCBMSS) are experts at assessing CRM needs and implementing upgrades for you Microsoft CRM system or any other CRM solution you are currently using. With questions regarding Microsoft CRM upgrades, versions and how to get started contact Quality Integrity at 1 800 611-4343or submit a web request.