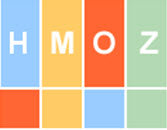 Health Plans — HMO, POS, PPO, MCO, dental and vision plans, TPA, and other healthcare insurance payors need to:
Increase Sales & Marketing Productivity
Quote, Underwrite, and Enroll Faster
Cut Selling General and Administrative (SG&A) Costs
Generate Profit for Shareholders
Acquire and Retain Membership
Integrate and Report
HMOZ has years of direct experience helping healthcare insurance organizations to manage prospects, members, sold groups, brokers, agencies, providers, competitors, quotes, renewals, and plan designs effectively. Increase market share, handle mergers, control stability, report accurately, implement industry best practices, and harness technology to benefit your HMO/PPO. Call today  https://mplci.org/3784-how-to-buy-and-sell-cryptocurrency-on-binance-19980/ 1 (800) 750-4660 (HMOZ). SELL. MARKET. CONTROL.
-Retain existing customers
– Increase enrollment
– Broker/Agent management
– Increase revenue
– Reporting
Click for solution
– Control expenses
– Risk reduction
– Mergers and Acquisitions
– Increase profitability
– Sizing and productivity
Click for solution
– Back-office real-time integration
– Multi-channel architecture
– Technology standardization
– Reduced development time
– Easy administration
Click for solution