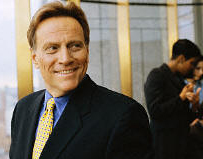 You may have been offered dozens of Goldmine training packages, Goldmine CDs, Goldmine Manuals and Goldmine courses, yet will they give you quick, useful answers to your customized version of Goldmine or will they provide a surface solution that takes longer to decipher than use?
How is our Goldmine training different from the competitors?
First, our Goldmine training is customized to your business, using your database, tailored to your existing knowledge of Goldmine software, company processes, industry-specific scenarios, customizations done to Goldmine and your data.
Second, our history of training gave Quality Integrity unique insight into how people learn new software, in particular Goldmine, and how to get the system up and running and used by the sales team, marketing, management and IT teams.
Quality Integrity is a solution-based organization and as such, our Goldmine training, as well as all support, integration, customization, and implementation, is done in context with the solution as a whole, as opposed to a general review of the core product.
Our Goldmine training curriculum is designed for all users in your company, including salespeople, telemarketers, customer service representatives, marketers, administrators, managers, directors, and IT support staff.
Top 5 reasons to get Quality Integrity Goldmine training:
Goldmine training can replace poor data quality and system under usage or misusage with better reporting accuracy, reduced user frustration and increased end-user adoption. To get your sales reps to use the goldmine system is simple: if it makes their job easier to do, they will use it.
With better goldmine training you can identify how to meet new business needs with your CRM system and implement your knowledge of the goldmine system to get the value you paid for. After all, CRM pays off only when it is used.
Goldmine training is offered in a time-efficient approach for groups of 15-25 people and individually for those with specific questions relating to their usage of the Goldmine system and their specific pains and concerns.
Quality Integrity provides refresher training for any user or small group of users with specific needs that need to be addressed. This training can remind users how to perform certain actions with their Goldmine database, especially after upgrades have been implemented, or the goldmine training can serve as intermediate training between beginner and advanced levels.
At Quality Integrity, we understand the value of time, and as such we offer flexible goldmine training schedules.

You may choose from the following types of training available at Quality Integrity or call us to set-up a specific training session for you at 1 800 611-4343.
Additional Training Resources
Train the User : Basic training for a new user or for already experienced users who would like to improve on a few specific issues.
Train the Trainer : Intermediate training for your in-house trainers
Train the Administrator : Advanced training for the system administrator and power user.

Telephone Support and Training (one-on-one, group and refresher training)
Real-time Remote PC Support and Training (one-on-one, group and refresher training)
On-Site Support and Training (one-on-one and group training available)
Contact us:
Please contact us for more information. You can call 1 800 611-4343or submit a web request.