We've come to learn that CRM customization and CRM effectiveness work hand in hand – resulting in improved sales, more productive reps, and clearer insights through actionable reports for management.
The Q & I team, through their CRM Audit process/ Expert Assistance / Technical Expertise, were able to work with us and redesign the CRM for a more functional system. Everybody is using it and management is getting the reports they want!

– University Health Systems
From minor changes to improve usability, to a complete overhaul to match your business goals – we've been there. With 25+ years of verifiable success on record, our CRM Audit and company customization process have guaranteed CRM success for organization just like yours, hundreds of times over.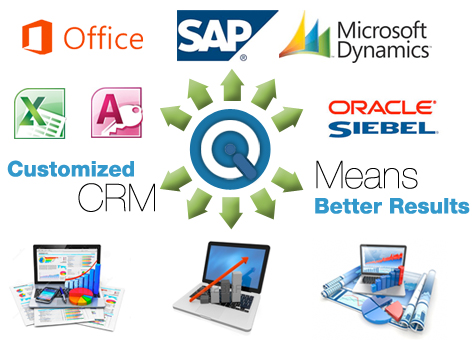 We work with the top 10 CRM solutions and are experts in customizing the following CRM's to fit your business requirements: Microsoft Dynamics, Salesforce, Saleslogix, ACT! CRM, Sugar CRM, Siebel/Oracle, SAP and Outlook.
CRM Customization Benefits:
Improved Reporting: Get the reports you want. Our in depth CRM reporting expertise can cross-pollinate from our thousands of satisfied customers and give you past performance tracking, helping you determine and measure KPI's.
Customized Dashboards: Quickly see everything you need to guide your enterprise and coach your team to get the results your business needs to succeed.
Future Forecast Reporting: New insights from your reports will bring to light what you need to know most, allowing you to be proactive and develop contingencies that will minimize risks.
Increased Employee Adoption: Get your team motivated to use your CRM software.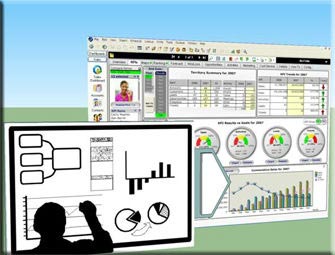 Carefully considering the needs of your front line reps, your IT department's technical specifications, and your stakeholders and decision makers, our CRM customization service is a straight-line path to improved business results. More effective reporting. An increase in user adoption. The ability to sell more, and manage better – it's the measure of success that has made CRM Success an undisputed CRM leader since 1986.