ACT! by Swiftpage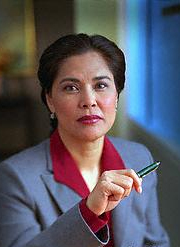 The strategy was to target the single user independent sales rep and grow with them as they grow or move to new companies. This has worked well to give it one of the oldest and easiest to use interfaces. We've recommended it to independent agents or independent travelling sales people. Our ACT consultants have worked with the software for years. ACT is cheap, fast and can all reside on your computer with no internet connection required. Of course, now online options are available and the feature set has grown considerably. So if you have hit the ACT wall or limitations, or want to know if it is right for your new company request a Design Audit to make sure you cover all the bases before you buy. Knowing what you are getting into is important to any implementations success.
ACT is the most popular contact manager and CRM traditional program available on the market. ACT also has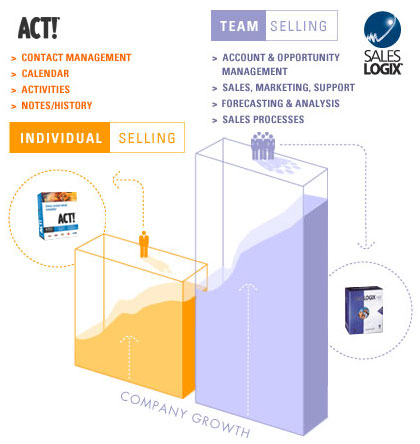 additions now that serve companies with 5 or 20 users quite well. As a hosted version, ACT has set on premise versions that you can own and install using your own computers and networks. ACT's total cost of ownership is considerably lower than just about any other option. ACT has become quite feature-rich and often companies that have been using ACT for a long time do not know how to fully optimize it for maximum productivity (or even know what features they should/should not be using. ACT was founded by Pat Sullivan the same gentleman that founded SalesLogix. It was designed by salespeople for salespeople. It's easy integration to Outlook and straightforward dashboard on one screen capabilities, typically boost rep productivity. Not all ACT trainers are created equal. Our seasoned team has the ability to comprehensively and quickly assess your real user needs and create an action plan with next steps that you need to maximize your return on your ACT software.